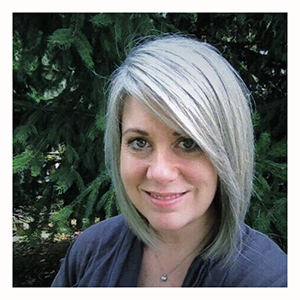 Lisa Hopkins is a metalsmith specializing in hand fabricated jewelry that features her etched calligraphy and hand drawn artwork. Each piece Lisa creates in her Indiana studio is handcrafted one at a time using traditional metalsmithing techniques. Inspired by meaningful moments and small wonders of the natural world, her work embraces thoughtful words, celebrates nature and reflects upon life well lived.
Lisa is also inspired by her customers:
"Often customers will write to tell me what a piece means to them or how, in some small way, it helped them through a difficult time. It is such a pleasure to create jewelry that inspires others; they, in turn, inspire me. I am touched by the stories they share with me and the meaning and symbolism they find in my work."
Lisa has been working professionally in the craft since 2008. In the summer of 2010, she juried into the Indiana Artisan program which recognizes outstanding Indiana artists and craftspeople for careful attention to detail, knowledge of a craft and an entrepreneurial spirit. Her elegant, tactile jewelry has been purchased and treasured by people in all 50 states and 32 countries.
Purchases may be made through the Lisa Hopkins Design online shop as well as retailers listed on the Links page. Subscribe to our mailing list to learn about events and new designs. For more frequent updates, check out our Facebook page, and for a more personal, behind-the-scenes glimpse into Lisa's studio and work, visit her blog.